Do You Need Reliable Jumbo Loans Mortgage?
Are you planning to buy a luxurious home or refinance your existing mortgage? Choose the jumbo loans provided by Elite Financial Mortgage Broker as the ultimate solution. Our team is dedicated to facilitating loans exceeding the conforming limits set by Fannie Mae and Freddie Mac, thereby ensuring you can purchase or refinance the house of your dreams.
With our expert knowledge and vast experience in jumbo loans, we will guide you through the entire process, ensuring a smooth and hassle-free experience. Our jumbo loan services are designed to provide the financial support you need to secure a high-value property. Embrace the prospect of living in your dream home today with our jumbo loans. Start your journey NOW!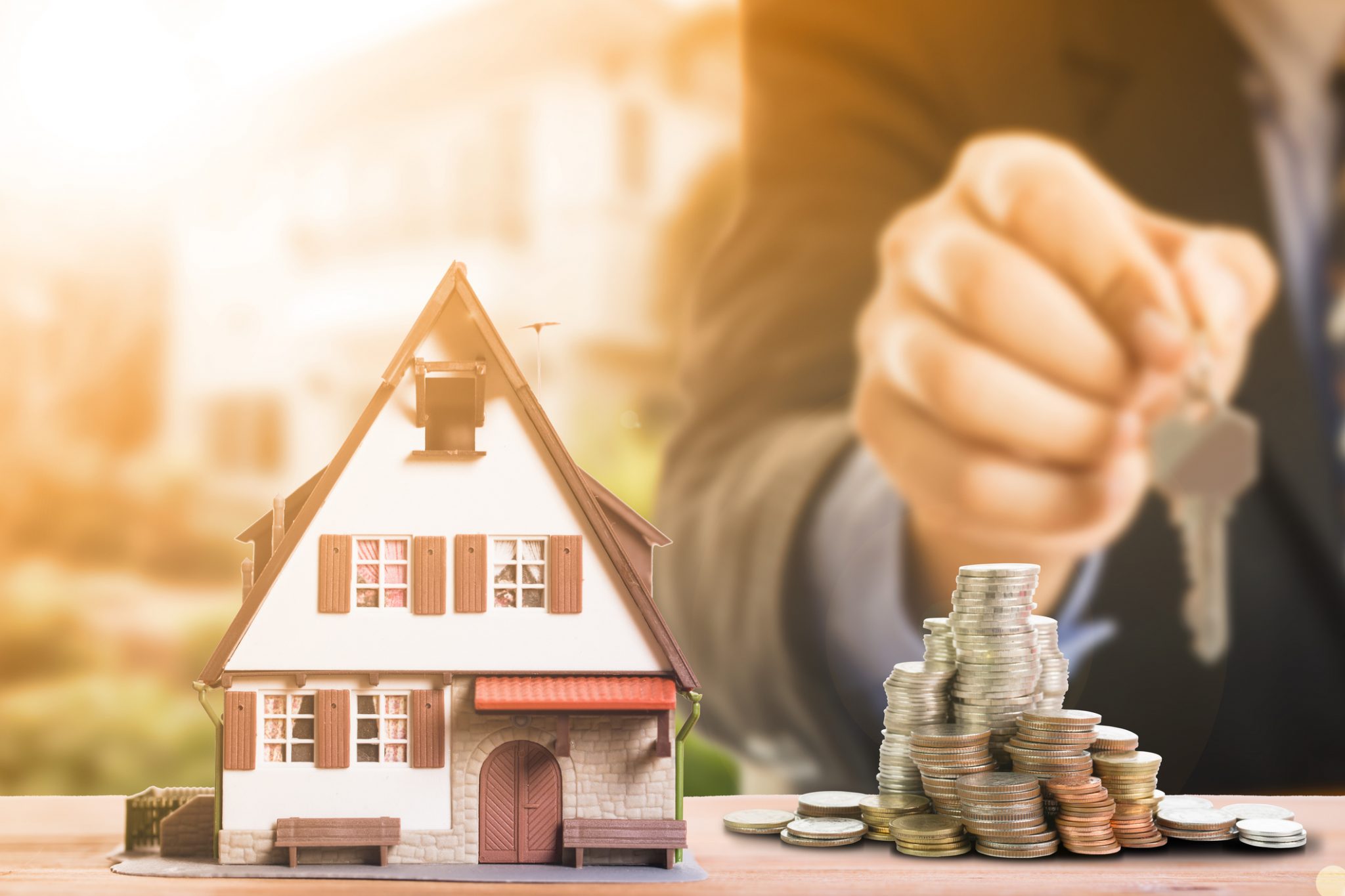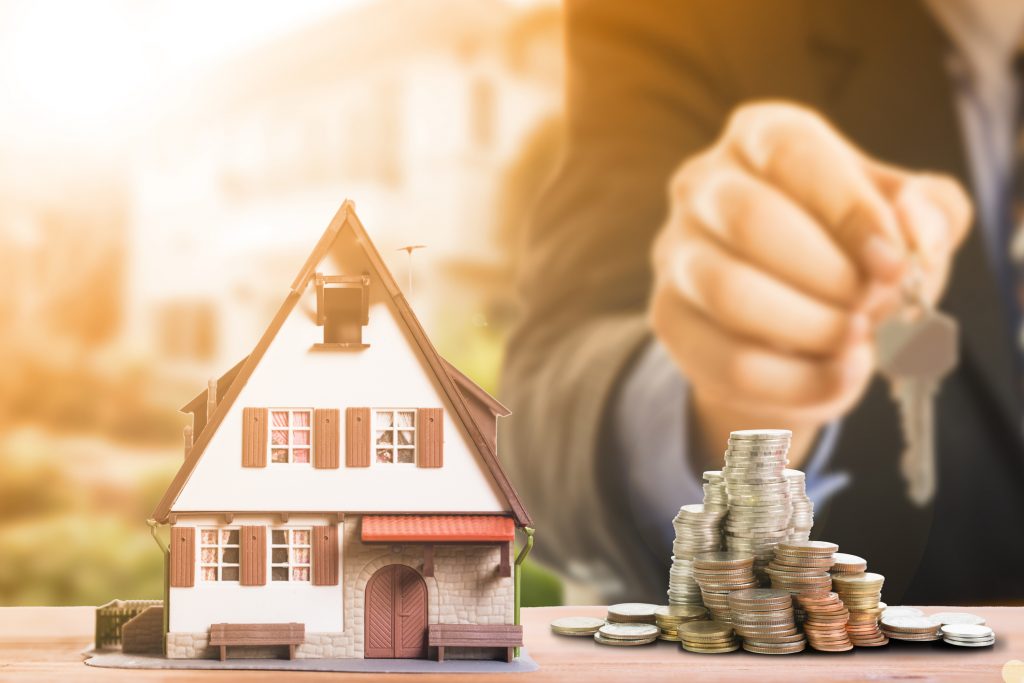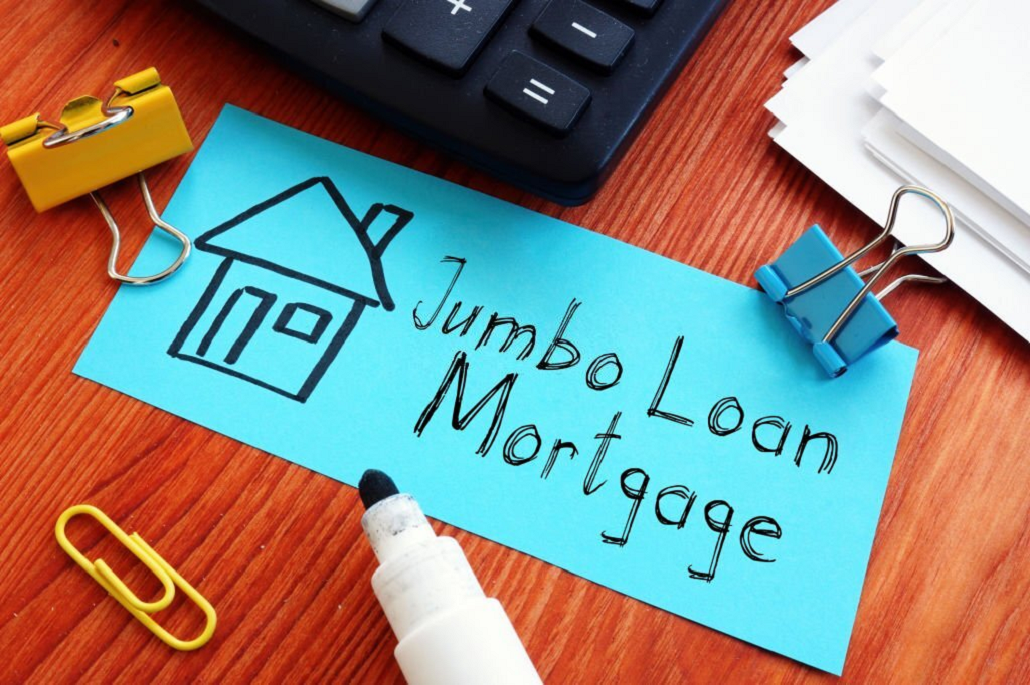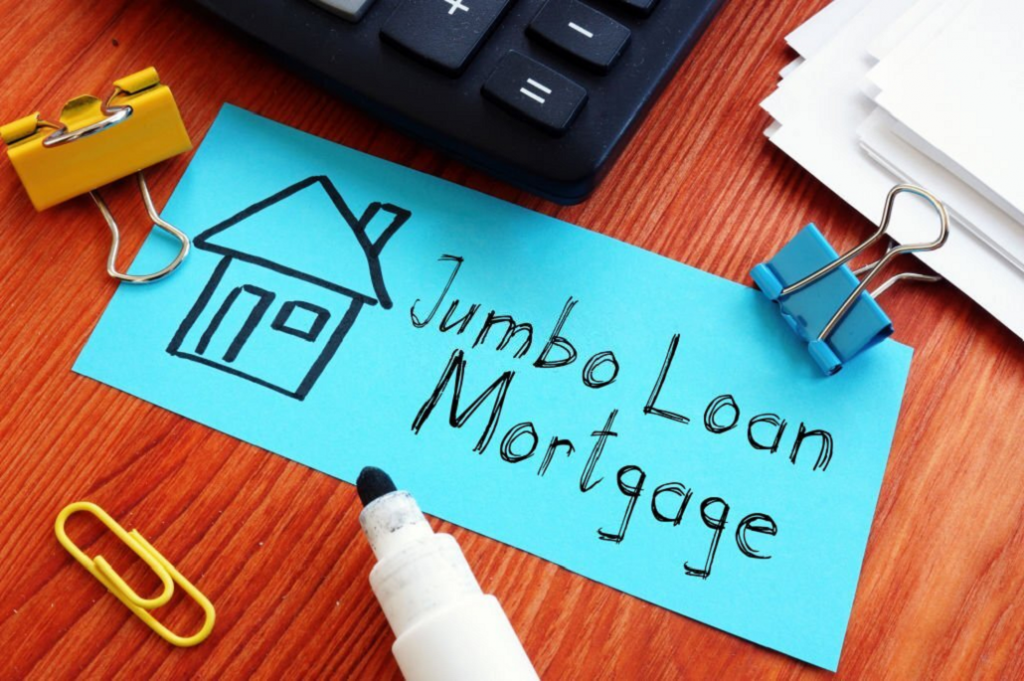 A jumbo loan, also known as a jumbo mortgage, is a type of home loan that exceeds the conforming loan limits set by government-sponsored enterprises (GSEs) such as Fannie Mae and Freddie Mac. These loan limits are the maximum loan amounts that these institutions will purchase or guarantee.
In the US, conforming loan limits are determined based on the median home prices in a particular area and are subject to change annually. Any loan amount that surpasses the conforming loan limit is considered a jumbo loan.
Jumbo loans are typically used to finance high-value properties, such as luxury homes or properties in expensive real estate markets. Since these loans involve larger amounts of money, they often have stricter qualification requirements compared to conforming loans. Lenders may require a higher credit score, lower debt-to-income ratio, and a larger down payment to mitigate the increased risk associated with jumbo loans.
Additionally, because jumbo loans are not eligible for purchase or guarantee by the GSEs, lenders generally hold these loans in their own portfolios or sell them to investors in the secondary market.
It's worth noting that the conforming loan limits may vary depending on the location. In high-cost areas, the limit is generally higher than in other regions. Therefore, the definition of a jumbo loan may differ based on the specific loan limit for a given area.
Elite Financial Mortgage Broker' Reliable Jumbo Loans
Elite Financial Mortgage Broker is proud to offer borrowers an extensive range of jumbo loan programs tailored to meet diverse financial circumstances and housing aspirations. Our jumbo loan programs include:
30-, 20-, 15- & 10-year fixed-rate loans
10/1, 7/1, 5/1, 3/1 & 1/1 adjustable loans
Interest-only and fully amortizing loans
Our jumbo loan programs are designed with flexibility and customer convenience in mind. The FICO score requirements and debt ratios vary, depending on the program and investor, but rest assured we will find the best match for your needs. We cater to various property types, including single-family, condo/townhomes, and modular homes affixed to the land. Moreover, we provide jumbo loans as both zero point and zero-cost loans, helping your financial goals.
Why Choose Jumbo Loans Via Elite Financial Mortgage Broker?
Jumbo loans are your ticket to owning a high-priced home without draining your financial reserves. They are ideally suited for individuals with a high credit score and a low debt-to-income ratio. Our jumbo loans at Elite Financial Mortgage Broker come with a plethora of benefits.
✔ 

Large Loan Amounts
Secure your luxurious home with our flexible jumbo loans, offering significantly higher loan amounts than conventional loans. Our jumbo loan limit can reach up to a staggering $10,000,000. With an attractive loan-to-value ratio of up to 90%, we provide the financial backing you need to secure your dream property. Don't let financial constraints limit your aspirations. Connect with us today and explore the extensive benefits of our jumbo loans!
✔ 

Flexible Down Payment
Elite Financial Mortgage Broker understands the diverse financial needs of our clients. That's why we offer jumbo loans with as little as a 5% down payment, aiming to make homeownership more affordable, even when it comes to luxury properties. This reduced initial payment allows for greater flexibility and less financial strain upfront, helping you secure your dream home without overburdening your budget. With our customer-centric approach and competitive terms, we stand ready to support you on your journey towards acquiring your dream home.
✔ 

High Property Value Financing
Jumbo loans are an excellent financing choice for properties that go beyond standard conforming limits. If you are interested in a luxury residence, a sprawling estate, or a home in a competitive real estate market where property values are high, a jumbo loan could be your perfect match. These loans are designed to finance high-value properties, helping you invest in a dream home that might otherwise be out of reach with standard loan options. With Elite Financial Mortgage Broker, you can turn that inspiration into a reality.
✔ 

Financial Flexibility
With the jumbo loans Elite Financial Mortgage Broker offers, you don't have to empty your savings account to secure your dream home. By requiring as little as a 5% down payment, we provide you the financial flexibility and stability you need. This means you can maintain a healthy balance in your savings account for future use, emergencies, or other investments. In essence, our jumbo loans not only help you acquire your dream property but also ensure your financial security does not get disturbed.
Broker stands as a beacon of reliability, integrity, and excellence in the jumbo loans market. We have earned the trust of our clients through our:
Vast Experience: With years' of experience in the field, our team has cultivated the knowledge and skills necessary to effectively handle various jumbo loan scenarios.
Comprehensive Programs: We offer a broad range of jumbo loan programs, providing tailored solutions for diverse financial situations.
Transparent Approach: We believe in keeping our clients fully informed about all aspects of their loan process. Our professional team will communicate with you throughout your jumbo loan process to ensure that you fully understand every detail.
Affordable Rates and Flexible Terms: We understand that every client has unique financial needs. That's why we offer competitive interest rates and flexible terms on our jumbo loans. We strive to provide options that will fit your budget and lifestyle.
The Benefits of Choosing Elite Financial Mortgage Broker' Jumbo Loans
When you choose Elite Financial Mortgage Broker for your jumbo loans, you gain access to numerous benefits, including:
High Loan Limits: Jumbo loans exceed the conventional loan limits set by Fannie Mae and Freddie Mac, making it possible for you to purchase a more expensive property.
Flexible Qualification Requirements: While jumbo loans do require a solid credit history and low debt-to-income ratio, Elite Financial Mortgage Broker has flexible qualification requirements that cater to a wide range of borrowers.
Competitive Interest Rates: We offer competitive interest rates for jumbo loans that can help reduce your monthly mortgage payment and save you money over the life of the loan.
Variety of Loan Programs: From fixed-rate to adjustable-rate mortgages, we provide a variety of jumbo loan programs to meet your specific needs and preferences.
Customer-Focused Service: Elite Financial Mortgage Broker makes customer satisfaction our top priority. We go the extra mile to provide personalized, attentive service from start to finish.
How You Can Sign Up For Our Jumbo Loans: The Process
Elite Financial Mortgage Broker strives to make the jumbo loan process as smooth and straightforward as possible. Our process involves the following steps:
Initial Consultation: During this stage, our loan specialists will discuss your needs, explain the different loan options, and help you choose the right jumbo loan program.
Loan Application: You will then fill out a loan application, providing information about your income, assets, employment, and the property you wish to purchase.
Property Appraisal: An appraisal will be conducted to determine the value of the property. This step is crucial as it influences the loan amount you can borrow.
Loan Approval: Once your loan application and appraisal are reviewed and all conditions are met, your loan will be approved.
Closing: At the closing, you will sign the final documents, and the funds will be disbursed to complete the property purchase.
Get The Jumbo Loan You Deserve Via Elite Financial Mortgage Broker
Securing a jumbo loan doesn't have to be a daunting process. With Elite Financial Mortgage Broker, you can enjoy the benefits of a jumbo loan with minimum hassle. Whether you are looking to purchase a luxury home or refinance your current home, our experienced team can guide you through every step.
Take the first step towards securing your dream home with our jumbo loans. Contact us today to discuss your needs and to start your jumbo loan process. Our knowledgeable team is ready to answer all your questions, provide personalized guidance, and ensure that you feel confident about your financial decision.
Easy Communication and Consultation
Elite Financial Mortgage Broker prioritizes effective communication. Our loan advisors are readily available to discuss your specific needs and options. We offer convenient consultation options, both in-person and virtually, to accommodate your schedule and preferences.
To make the home buying process as smooth as possible, we encourage potential homebuyers to start the pre-approval process. The pre-approval gives you an idea of how much you might be able to borrow, making your home search more focused and efficient.
Jumbo Loan Specialists At Your Service
Our experienced jumbo loan specialists will work closely with you, guiding you through every step of the process. Their expertise ensures that you are well-informed and comfortable throughout the loan process. From identifying the best loan product to managing all the documentation, our team will take care of all the heavy lifting, ensuring you a stress-free experience.
Over the years, we have helped countless customers secure the financing they needed for their dream homes. Our commitment to excellent service and transparent practices has resulted in high levels of customer satisfaction. Many of our customers return for their future loan needs and recommend us to their friends and family.
Get in Touch with Us Today!
Whether you are just starting your home-buying journey or ready to apply for a jumbo loan, we are here to help. Don't hesitate to reach us out with any questions or concerns you might have. We are eager to assist you in making your home ownership dreams a reality.
To take the first step towards securing your dream home with jumbo loans via Elite Financial Mortgage Broker, reach us out NOW!
Do you offer no-cost loans?
Do you collect a deposit?
How fast can you close a purchase?
In as little as 10 calendar days! Make your offer stand out by offering to close quickly. Lean on us to make it happen.
"Mike Kagan and Elite Financial have been helping my clients for over 20 years get the best financing and service. We have come to rely on their honesty, commitment to service, and customer care to earn repeat referrals. We highly recommend them to anyone purchasing or refinancing."
"Thank you so much for helping finance the purchase of our home. Our family is so excited to be in our new home and we couldn't be more thankful for how easy you made the process. We have heard such horror stories from friends trying to get a loan, that we feel lucky we found you because you made the transaction so painless while answering all our (endless) questions and explaining the process every step of the way. Thank you all!!"
"Mike Kagan has the expertise and integrity necessary in this business to provide the dedicated service that you, (we) deserve.

Speak or Text with Our Team Today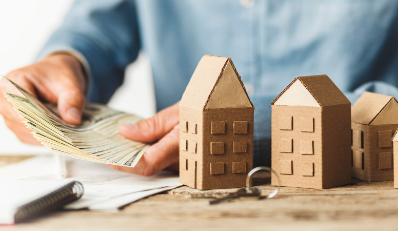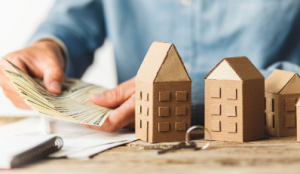 There is no word in the English Language that carries more emotional baggage than "Free." We are introduced to… There is no word in the
Show more