Are You Looking For A Private Loan Broker?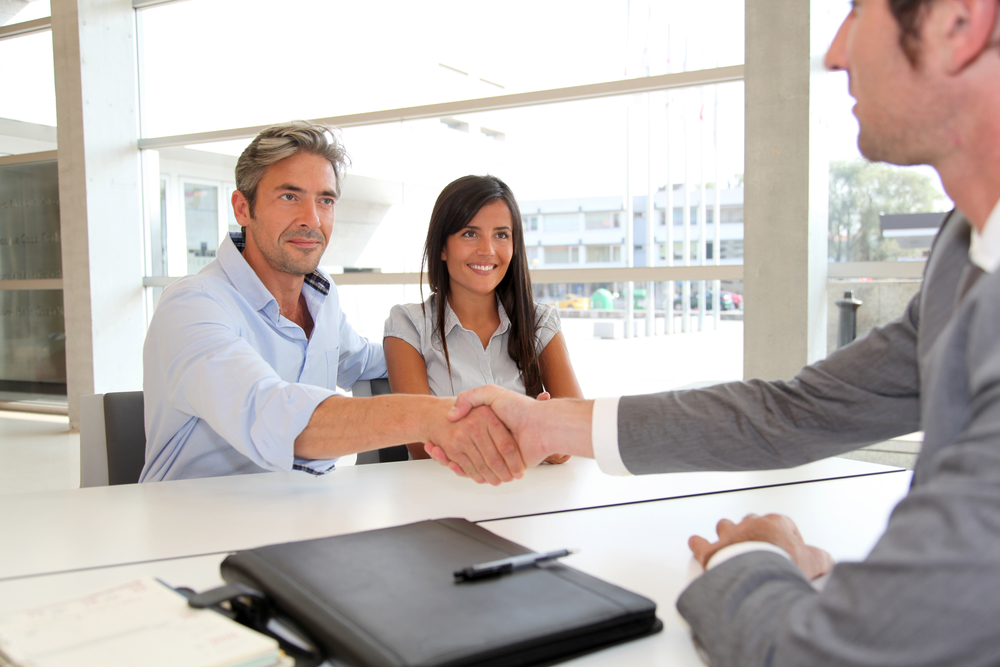 Elite Financial is dedicated to guiding you towards your financial objectives with our seasoned private loan brokers. Our highly skilled team is committed to ensuring you receive the ideal loan according to your specific needs.
Using our cutting-edge loan processing system and client-centric approach, we aim to provide a swift and seamless loan acquisition experience. Our meticulous private loan services ensure that your financial goals are met efficiently and effectively.
Obtaining a private loan can provide the financial leverage you need for various ventures, including business expansion, real estate investment, or managing unexpected expenses. Whether you are looking to consolidate debt or finance your next big project, our private loan services are designed to deliver unrivaled results.
Don't let financial constraints hold you back. Rely on Elite Financial to offer the best private loan services in the market. To explore the potential of our professional private loan solutions, Reach Us Out NOW!
What is A Private Loan? Propel Your Financial Growth with a Private Loan
Securing a private loan from Elite Financial can help you overcome financial hurdles and unlock growth opportunities. Our private loan brokers provide you a range of benefits, such as:
The private loans we find you are designed to provide you the financial flexibility necessary to fulfill a wide variety of needs. Whether you need funds for business expansion, debt consolidation, or handling unexpected expenses, we have you covered. The loan options we provide are versatile and can be customized to fulfill your specific requirements.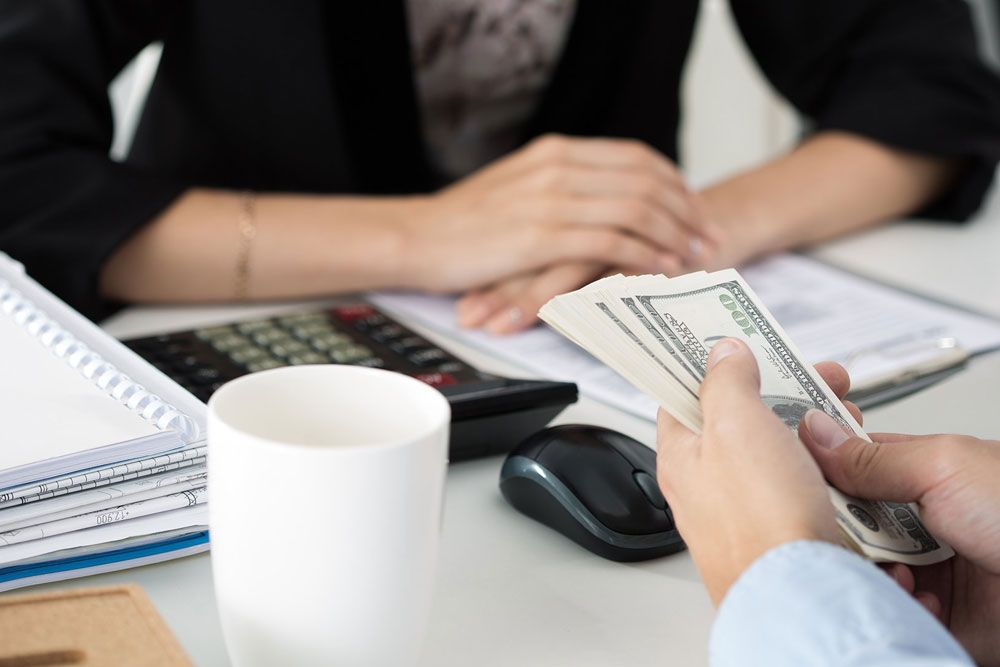 We offer competitive interest rates and flexible repayment terms, allowing you to manage your finances effectively. Our streamlined application process ensures quick approval, so you can access the funds you need without unnecessary delays. With the private loans we find you, you can confidently pursue your goals and navigate financial challenges with ease, knowing that you have a reliable and flexible solution at your disposal.
Competitive Interest Rates
We understand the importance of affordability when it comes to loans. That's why we offer competitive interest rates on the private loans you get through us. This ensures that your loan is not only cost-effective but also manageable over the long term. We believe in providing transparent and fair lending options to our clients. Our team works diligently to assess your financial situation and provide you interest rates according to your creditworthiness and loan requirements.
By offering competitive rates, we aim to make your loan repayment journey as smooth as possible, helping you achieve your financial goals without unnecessary financial burden. With our cost-effective private loans, you can confidently move forward with your plans, knowing that you are receiving a loan that aligns with your financial wellbeing.
Quick and Efficient Process
Our advanced loan processing system is designed to prioritize efficiency and speed, ensuring that you receive your funds swiftly. We understand the importance of timely access to funds to pursue your financial objectives. This is why our team has implemented a streamlined process that minimizes delays and maximizes convenience. From the moment you submit your loan application to the final approval, our tech-driven system enables us to expedite the processing and disbursal of funds.
By leveraging automation, digital platforms, and intelligent algorithms, we eliminate unnecessary paperwork and accelerate the entire process. This means you can focus on your financial goals without unnecessarily long waiting periods, allowing you to seize opportunities and address your needs promptly.
Elite Financial believes in providing more than just loans; we offer expert guidance to ensure that you make informed financial decisions. Our team of knowledgeable professionals is here to help you throughout the entire loan acquisition process. We take the time to understand your unique financial situation, goals, and concerns, and provide personalized guidance to help you make sound choices.
Whether it's selecting the right type of loan, understanding the terms and conditions, or exploring repayment options, we are committed to equipping you with the information and insights you need to make confident decisions. Our aim is to empower you to make informed choices that align with your long-term financial well-being, ensuring your loan experience is not only seamless but also strategically beneficial.
The Benefits of Choosing Private Loans
Securing a private loan through Elite Financial brokers brings numerous benefits:
1. Accessible Funds
When faced with immediate financial needs, a private loan can be an advantageous solution. It provides the benefit of swift access to substantial funds, allowing you to promptly address various financial obligations. Whether you encounter unexpected expenses, require financing for a project, or need to bridge a cash flow gap, a private loan offers the necessary financial support when you need it most.
The speed of obtaining funds through a private loan ensures that you can quickly seize opportunities, overcome challenges, or meet urgent financial demands. This provides you the flexibility and peace of mind to navigate your financial situation effectively.
2. Versatile Usage
Private loans provide a high degree of flexibility as they can be used for various purposes. Whether you need funds for home improvements, education expenses, medical bills, or any other personal or business-related needs, a private loan allows you the freedom to use the funds as you see fit, offer you greater financial flexibility.
3. Credit Score Improvement
Consistently repaying your private loan on time is not only essential to meet your financial obligations but also beneficial for your credit score. Timely loan repayments demonstrate responsible borrowing behavior and help build a positive credit history. As you consistently meet your repayment obligations, lenders view you as a reliable borrower, which leads to an improved credit score over time.
A higher credit score opens up opportunities for better loan terms, such as lower interest rates and higher borrowing limits, increasing your overall financial stability. By maintaining a positive credit history through on-time loan repayments, you enhance your financial reputation and establish a solid foundation for future borrowing needs.
Elite Financial – Your Top Choice for Private Loans
Elite Financial stands as the leading provider of private loans due to our commitment to customer satisfaction and superior service delivery. Here's why we are your best bet:
With our extensive industry experience, we have honed the knowledge and skills necessary to handle a wide range of loan scenarios effectively. Our years' of expertise has provided us a deep understanding of the lending market, helping us navigate complexities, assess risks, and identify the most suitable solutions for our clients. We stay up to date with industry trends, regulations, and best practices, ensuring our clients receive informed advice they can count on.
Whether it's structuring complex commercial loans, facilitating mortgage refinancing, or helping with personal financing, our expertise allows us to tailor our services to meet the unique needs of each client. We are committed to leveraging our experience to deliver exceptional results and help our clients achieve their financial objectives.
We maintain high standards in both loan processing and customer service to deliver a top-quality experience to our clients. We adhere to rigorous protocols and procedures to ensure accuracy, security, and efficiency in loan processing. Our dedicated team is committed to providing exceptional customer service, promptly addressing your inquiries, and providing clear and transparent communication.
We strive to exceed your expectations, making your journey with us seamless, reliable, and satisfying. Your satisfaction is our priority, and we continuously work to uphold the highest standards to deliver the excellence you deserve.
Our solid reputation as a reliable private loan provider is the result of our unwavering commitment to delivering exceptional service and helping our clients achieve their financial goals. We are proud to consistently exceed expectations and go above and beyond to meet the diverse needs of our clients.
Our track record of success is a testament to our dedication to professionalism, integrity, and customer satisfaction. We understand the importance of building long-lasting relationships based on trust and reliability. With us, you can have confidence that your financial aspirations are in capable hands, and we will work tirelessly to ensure your success.
Recognizing the significance of time in financial matters, we prioritize swift and efficient loan approval processes. Our streamlined procedures and advanced technology help us minimize unnecessary delays and paperwork, ensuring a hassle-free experience for our clients. We value your time and strive to provide fast and efficient loan approvals, allowing you to access the funds you need promptly.
Your Financial Objectives Are Achievable With The Private Loans We Source
Securing a private loan isn't just about gaining immediate access to funds—it's about creating opportunities and realizing financial goals. Elite Financial ensures our private loan services pave the way for your financial growth, allowing you to focus on your objectives without the burden of financial constraints.
Our goal is to help you make the most out of your private loan, turning financial hurdles into stepping stones towards your objectives. Don't let financial challenges slow you down. Let Elite Financial provide the financial boost you need.
Why Choose Elite Financial for Private Loans?
With a wealth of experience and an unwavering commitment to customer satisfaction, Elite Financial stands as the preferred choice for private loans. Here's why you should choose us:
Elite Financial is more than just a financial brokerage – it is expert in the nuanced world of private loans. Our wealth of experience and deep understanding of the industry's complexities help us create a loan process that is not only efficient, but also straightforward and easy for you to understand.
We have honed our procedures over time, removing the typical stress and complications often associated with securing a loan. We aim to make the private loan acquisition process as simple and streamlined as possible, providing you peace of mind and assurance that you are in capable hands. With our expertise, we turn the seemingly daunting task of loan procurement into a hassle-free, comfortable experience.
We are committed to delivering fast and efficient loan processing services by harnessing cutting-edge technology. We have implemented innovative loan processing technology to streamline our operations and provide swift and reliable service to our clients. By leveraging advanced automation systems, intelligent algorithms, and digital platforms, we have significantly reduced processing times, eliminating unnecessary delays and paperwork. This helps us expedite loan approvals, offer competitive interest rates, and meet the diverse financial needs of our customers. Our focus on leveraging the latest technology ensures that we stay at the forefront of the industry, delivering a seamless and efficient experience for borrowers throughout the loan application and approval process.
Delivering a superior loan service experience is our utmost priority. From the very first consultation to the final loan approval, we are dedicated to ensuring your complete satisfaction. Our highly trained team of professionals is committed to providing you exceptional customer service at every step of the process. We strive to make your loan journey smooth, transparent, and stress-free.
We actively listen to your needs, address your concerns promptly, and keep you informed about the progress of your application. Our goal is not only to meet your expectations but to exceed them, by providing you with a seamless and personalized loan service that meets your unique needs and preferences. Your satisfaction is our driving force, and we go the extra mile to ensure that you receive a top-notch loan service experience.
Frequently Asked Questions
We gathered here commonly asked questions and their answers about the private loans we source:
1. What is A Private Loan?
A private loan is a financial agreement where funds are lent by private entities, such as Elite Financial, as opposed to traditional banking institutions. These loans can be used for a variety of purposes, from business investments to personal needs.
2. Why Should I Consider A Private Loan?
Private loans can provide immediate access to substantial funds, allowing you to cater to your financial needs swiftly. These loans also offer flexible terms and can be tailored to your specific requirements.
3. How Can I Apply for A Private Loan?
Applying for a private loan with Elite Financial is easy. Simply visit our website or give us a call. We will guide you through the process, ensuring a hassle-free experience.
4. Is it Safe to Get A Private Loan?
Yes, private loans from reputable providers like Elite Financial are safe. We adhere to strict regulatory standards and ensure full transparency throughout the loan process.
5. Can I Get A Private Loan With A Low Credit Score?
Yes, at Elite Financial, we consider various factors, not just credit score, when approving private loans. We offer flexible loan solutions that cater to different financial situations.
6. How Soon Can I Get The Loan?
Our advanced loan processing system ensures quick and efficient service. Once your application is approved, you can expect to receive the funds in a short period.
7. Can I Use A Private Loan For Business Purposes?
Absolutely! Private loans from Elite Financial can be used for a variety of purposes, including business expansion, investments, and other operational costs.
8. What Sets Elite Financial Apart From Other Private Loan Providers?
Our commitment to client satisfaction, innovative loan processing technology, and personalized loan solutions distinguishes us from other private loan providers. We ensure a seamless, reliable, and beneficial loan service experience.
Find Your Private Loan Via Elite Financial NOW!
Are you ready to kickstart your path to financial growth? Your journey begins with Elite Financial. Learn more about the private loans we find you and achieve your financial goals. Remember, with Elite Financial, your success is our success. Contact us NOW!
"Mike Kagan and Elite Financial have been helping my clients for over 20 years get the best financing and service. We have come to rely on their honesty, commitment to service, and customer care to earn repeat referrals. We highly recommend them to anyone purchasing or refinancing."
"Thank you so much for helping finance the purchase of our home. Our family is so excited to be in our new home and we couldn't be more thankful for how easy you made the process. We have heard such horror stories from friends trying to get a loan, that we feel lucky we found you because you made the transaction so painless while answering all our (endless) questions and explaining the process every step of the way. Thank you all!!"
"Mike Kagan has the expertise and integrity necessary in this business to provide the dedicated service that you, (we) deserve.

Speak or Text with Our Team Today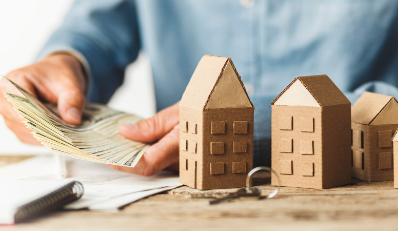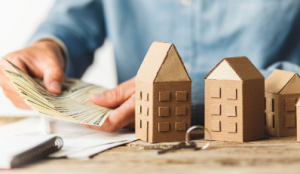 There is no word in the English Language that carries more emotional baggage than "Free." We are introduced to… There is no word in the
Show more